เครื่องกรองน้ำระบบดิสค์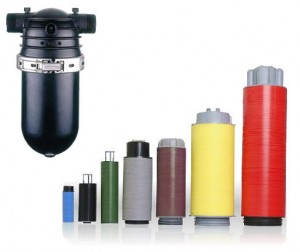 เครื่องกรองน้ำระบบดิสค์ เป็นนวัตกรรมจากประเทศอิสราเอล ซึ่งเป็นประเทศที่อยู่ในเขตทะเลทรายแห้งแล้ง แต่สามารถเพาะปลูกพืชผลทางเกษตรกรรมได้อย่างน่าทึ่ง เป็นผลมาจากนวัตกรรมและเทคโนโลยีในการชลประทาน การรีไซเคิลน้ำ และการใช้น้ำให้มีได้เกิดประโยชน์สูงสุด
เครื่องกรองน้ำระบบดิสค์ อาร์คาล ทำงานโดยการใช้ไส้กรองแบบวงแหวน (DISC) ที่บากร่องสำหรับปล่อยให้น้ำไหลผ่านได้ โดยร่องเหล่านี้จะเป็นตัวดักสิ่งสกปรกไม่ให้ไหลเข้าไปในระบบ
สีของวงแหวนจะเป็นตัวบอกความละเอียดในการกรอง โดยเริ่มจากความละเอียด 80 ไมครอน ไปจนถึง 400 ไมครอน

ARKAL DISC FILTER
Disc Filter is the innovation from Israel where the main area is desert and dry weather but Israel can cultivate its crop with advance innovation and agricultural technology, water recycle and efficiency water utilization.
Arkal's disc filtration solutions carry out depth and surface filtration leading to high particle holding capacity, effective cleaning and consistent filtration results.
Arkal's unique disc filtration and backwash technology uses thin, color-coded discs of varied micron sizes. The discs are grooved on both sides, in opposite directions, creating a series of crossing points that trap the particles, thereby creating a depth filtration element. Each filter assembly in a multi-unit system is cleaned individually, allowing the other filters to continue operating during the backwash process.